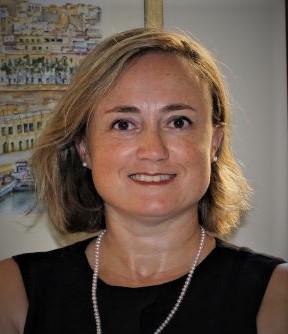 A warranted Maltese lawyer holding a post-graduate degree in European and Comparative law and more than 20 years of experience in legal practice. In 2007, after eight years as an Associate within the EU department of a leading law firm, she set up her own legal consultancy setup, providing legal services in various areas requiring expertise in EU laws and policies. In the course of her profession, she occupied various roles including that of Deputy Chairperson of the Board of Governors of the Malta Competition and Consumer Affairs Authority, board member of the National Commission for the Promotion of Equality and Deputy Secretary General of the Malta Bankers' Association. She is a visiting examiner at the University of Malta and a regular contributor to the local media.
Dr Mariosa Vella Cardona leads the legal department of VC Consultancy services and provides advice to clients on various EU and national laws and policies, with an emphasis on consumer law, competition law, intellectual property law, internal market rules and data protection. Services include drafting and vetting of international commercial agreements, performing impact assessments of EU and local laws, interacting and lobbying accordingly with the relevant Maltese and EU authorities. and providing customised training. 
By combining an in-depth knowledge of the Maltese legislative and administrative systems, knowledge of the EU legal framework and leveraging on a network of local and international specialists, VCC's legal department provides a comprehensive legal service to its clients.